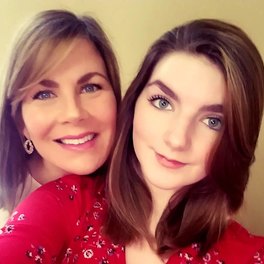 Since my daughter was diagnosed with Sjögren's at the age of 9, life for us was forever changed. 
 
It's difficult to describe in words the many emotions or the day to day challenges of being the parent of a child living with a serious chronic autoimmune disease.
Initially, we felt a sense of relief at least being able to identify the bully that has been picking on our daughter and be able to call it by name – Sjögren's.  
We soon realized that there is a new normal.  And what was, will no longer be. We mourned. We mourned the loss of what was a carefree and energetic child.  We mourned our helplessness and the powerlessness we felt that we don't have the answers and we can't fix what is wrong.  
Sjögren's means having to:
Manage her energy
Manage how she will get out of bed
Manage her pain
Manage her medications
Manage the unpredictability of the disease from one hour to the next
Manage countless doctor appointments
Manage opportunities like field trips, plans with friends, physical activities, time in the sun
Manage basic tasks like open a school locker, writing with a pencil or walking up steps.  
Manage the unknown and the worry for her future
However, Sjögren's has forced an inner strength to emerge, rooted in the deep love and respect we have for our child. It's how we put on a reassuring face, whisper encouraging words, admire our little girl's strength and determination and push for answers.