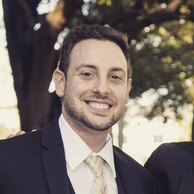 ---
Share Your Story
Whether you are a patient, doctor, loved one, or family member, we want to know your own personal experience with Sjögren's.  
When submitting your story:
Stay within 250 words
Include aspects of how Sjögren's has affected your life and ways you have been able to effectively cope with your symptoms
Include a personal few words of inspiration
At the beginning of your story, please complete the following phrase: "Since my diagnosis I have learned…"
And don't forget to include a picture of you!
Email your story to gmoran [at] sjogrens [dot] org (gmoran[at]sjogrens[dot]org) with the subject "Faces of Sjögren's" or complete the Faces of Sjögren's Form. Together we will conquer Sjögren's!
Every Sjogren's journey is different.  Below you will find patients and/or their loved ones personal story.  We know you will enjoy learning from all of them.
---