What are the side effects of low dose prednisone?
Ask the Expert: What are the side effects of taking a low dose prednisone every day? It's the only thing that helps with my pain, but I hear it's not a long-term solution?
Prednisone belongs to the class of medications known as corticosteroids (or anti-inflammatory agents). These medications provide relief of inflammation and are used to treat a variety of medical conditions including pain, asthma, Sjögren's and rheumatoid arthritis. As with all medications, corticosteroids have some adverse side effects related to the dose and the duration in which the medication is taken. Side effects associated with low dose (7.5 mg/day or less) daily prednisone are less severe than those seen with higher doses (greater than 30mg/day) and can usually be managed with precautions. Common side effects of daily low dose prednisone include elevated blood pressure, swelling, changes in blood sugar, increased appetite, weight gain, insomnia, osteoporosis (thinning of bones), irregular menstrual periods, and mood changes. Serious side effects associated with higher doses and long-term use (greater than 1 month) are impaired wound healing, decreased growth (in children), decreased muscle production, fat deposits, stomach ulcers or bleeding, vision problems, higher risk for infection, and in rare cases life-threatening allergic reactions.
Although the list of side effects may make you wonder whether you should take this medication or not, please be reassured that many people take daily low dose prednisone with minor or no side effects. The following self-care tips may help minimize some of the side effects associated with prednisone. For those experiencing swelling and/or elevated blood pressure, a healthy low sodium diet, regular exercise, and stress management can help to keep your blood pressure under control while taking daily low dose prednisone. If you have diabetes, it is important to monitor your blood sugar and report any severe fluctuations in blood sugar to your provider. It is recommended that prednisone be taken with food or milk to minimize stomach upset and reduce the chance of stomach ulceration. Schedule yearly eye exams and report any new changes in vision to your eye doctor. Long term corticosteroid therapy may cause thinning of bones (osteoporosis) which increases the risk of bone fracture. Talk to your doctor or pharmacist about vitamin D and calcium supplementation to help protect your bones. Since long term prednisone use can increase your risk for infection, ask your doctor or pharmacist to review your vaccination history and be sure to stay up to date on all of your recommended vaccines. Alert your family members and friends about the possibility of mood changes associated with this medication, so they can help detect any unusual changes in your behavior. Report any changes in mood or behavior to your doctor.
Although experiencing side effects is unpleasant, it is crucial to avoid sudden discontinuation of this medication. Never stop or decrease your dose unless instructed by your doctor. Your doctor can instruct you on how to slowly decrease your dose if you need to stop taking this medication for any reason.
By Ajay John, Pharmacy Intern and Kayli Smith, Pharm.D
This article was first printed in  the Foundation's patient newsletter for members. Click here to learn more about becoming a member. 
---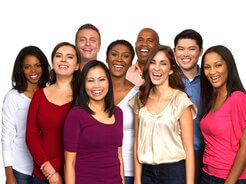 ---