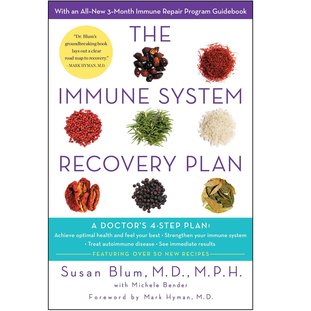 Description
by Susan Blum, MD, MPH (Author), Mark Hyman, MD (Foreword), Michele Bender (Contributor) 
Dr. Susan Blum, one of the most sought-after experts in the field of functional medicine, shares the four-step program she used to treat her own serious autoimmune condition and help countless patients reverse their symptoms, heal their immune systems, and prevent future illness.
Dr. Blum's Method Focuses on:
Using food as medicine
Understanding the stress connection
Healing your gut and digestive system
Optimizing liver function
Each of these sections includes an interactive workbook to help you determine and create your own personal treatment program. Also included are recipes for simple, easy-to-prepare dishes to jump-start the healing process.
Sjögren's-Related Books