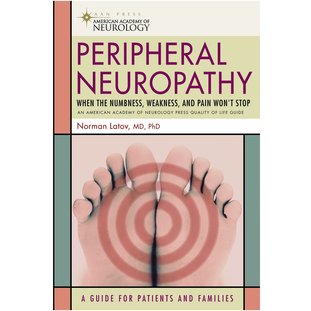 Description
by Norman Latov, MD, PhD

Although peripheral neuropathy is a widespread disease, affecting millions of people in the United States, and a common problem for Sjögren's patients, many people do not even realize they have it. If you experience pain, numbness, or tingling in your feet or other extremities, this book is for you.
Peripheral Neuropathy explains what we know about neuropathy, including its causes and manifestations, and what can be done to manage it. Topics covered include:
The causes of peripheral neuropathy.
Drug therapy for the condition itself and for managing symptoms such as pain. 
Interventional therapy.
Caring for your feet.
Personal accounts of people living with neuropathy.
Alternative medicines, and much more.
Sjögren's-Related Books