Fall season is Flu season!
The fall season is accompanied with so many beautiful things- cooler weather, leaves changing, pumpkins, and holiday gatherings with family and friends. However, it is also that time of year when influenza A and B begin to lurk in the shadows.
We wanted to remind you that it's time to get your flu shot and help protect yourself and others during this fall and winter season. Below is the recommendation from our vaccine expert- Dr. Cassandra Calabrese- and a few helpful links from the CDC on the Flu and Flu Vaccine.
If you have any questions about your medical condition and whether the flu shot is for you, please seek additional advice from your healthcare provider.
---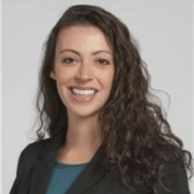 ---
Links to helpful CDC webpages about the Flu and Flu Vaccine