The Sjögren's Foundation is excited to unveil results from our recent Living with Sjögren's patient survey – a project that many of you contributed to by sharing your experience of living with this serious and systemic disease. 
The Living with Sjögren's patient survey was conducted by The Harris Poll on behalf of the Sjögren's Foundation. This survey was designed to gain insight into the variety and severity of what adult Sjögren's patients living in the U.S. experience and how the disease impacts their quality of life. 
The Summary of Major Findings results sheds light on the experiences of patients, including physical symptoms, as well as the mental, emotional, and financial impact of the disease. The following data demonstrates the serious and systemic nature of Sjögren's.
Click here to view the Living with Sjögren's Summary of Major Findings.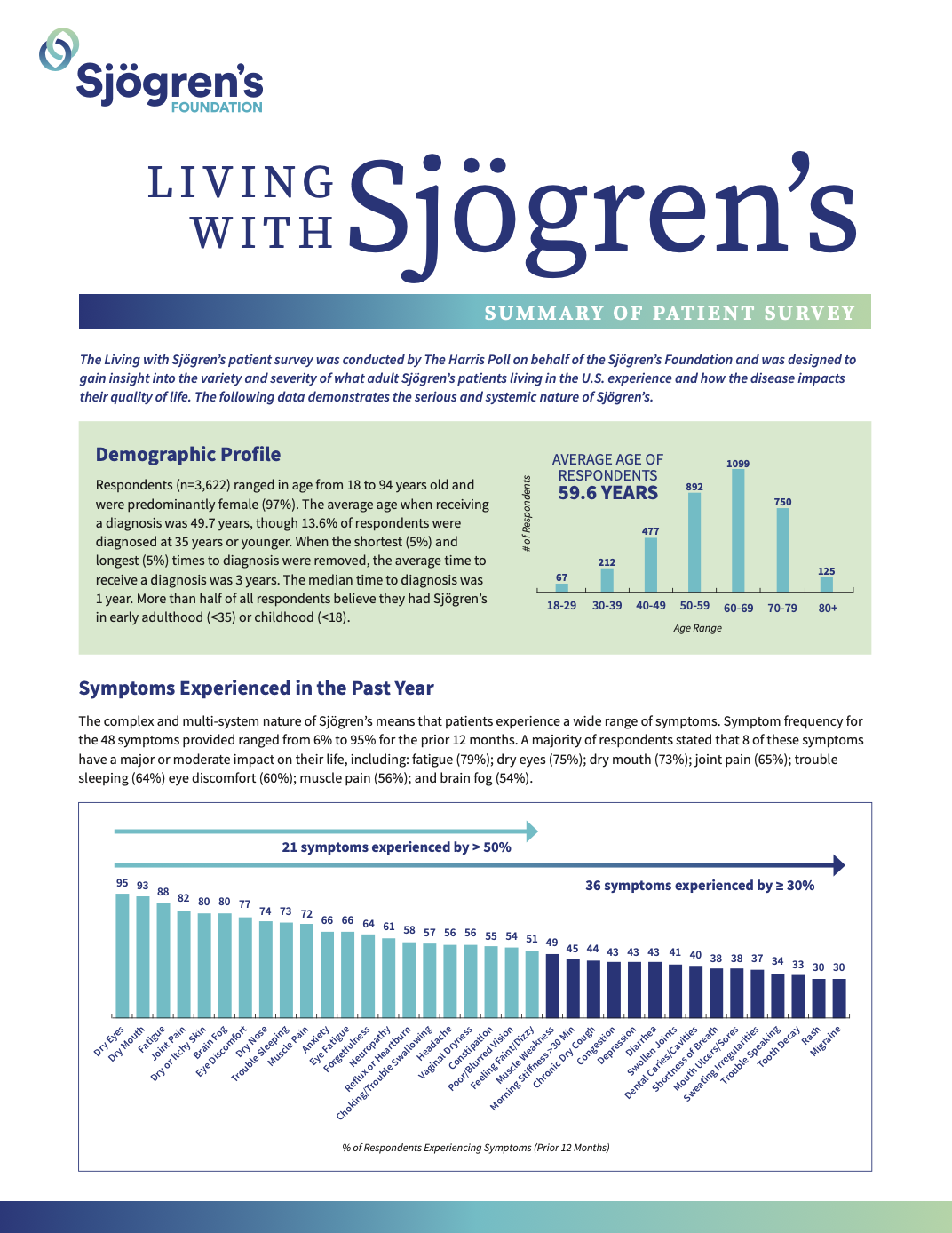 ---