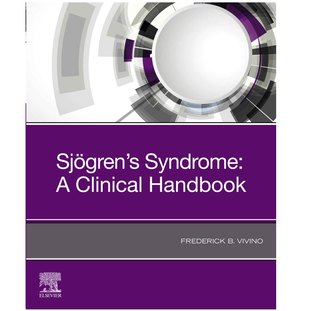 Description
Written by leaders in the field and edited by Dr. Frederick Vivino, this concise, practical resource provides best practices for the diagnosis and treatment of Sjogren's Syndrome. It offers a concise overview of this complex autoimmune disease, including information on specific clinical settings, childhood Sjogren's, extra-oral and extra-ocular manifestations, vaccine safety, complementary and alternative medicine, and much more.
Provides concise, clinically focused content with an emphasis on diagnosis and treatment.
Includes Sjogren's Syndrome Foundation Practice Guidelines and the most recent ACR-EULAR classification criteria.
Consolidates today's available information and experience in this important area into one convenient resource.
Sjögren's-Related Books